Agile Programme Management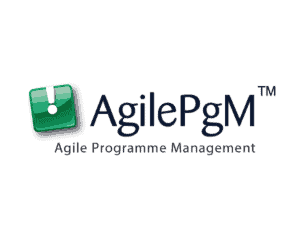 Developed by a partnership between the Agile Business Consortium and the APMG, AgilePgM® teaches you a disciplined but flexible agile approach to the management of organizational change, allowing for iterative and incremental delivery of outputs and benefits.
AgilePgM does not attempt to redefine the fundamentals of programme management, and assumes some knowledge of a programme management method. It builds on that knowledge to show how those involved in programmes may need to think, act and react differently in an agile environment.
Share This Course
Successful AgilePgM candidates will understand:
The philosophy and principles of AgilePgM
The nature and structure of the lifecycle of an agile programme
Approaches to the governance of a programme to ensure it is agile

The essential products required to be in place to deliver an agile programme

The structure and content of planning to support agile programme management

The management and control of an agile programme

How to deliver and monitor the quality of an agile programme and its associated projects

The people involved in an agile programme, how they are organized and what they contribute.

Communication and stakeholder management within an agile programme.
We would not recommend this as an Agile starter course, but rather a follow on for those familiar with Agile projects or experienced programme managers.
Agile Project Managers
Experienced Programme Managers i.e. MSP qualified professionals
PMO Managers
Risk Mangers
Senior business people who have responsibility for programmes
Foundation
Simple multiple choice:
50 questions / 50 marks
25 marks needed to pass – 50%
40 minutes

 

Closed-book
Certificate of Attendence
AgilePgM Foundation exam fee
Workbook of slides
Case study and answer pointers
Latest AgilePgM Handbook
Coffee & refreshments if public course
One year free membership of the Agile Business Consortium
Public courses will typically run at a central London location
In-house courses can be run at your office or a suitable location of your choosing